The definitive biography about the Queen of Rock 'n Roll will be available October 22, 2019. Pre-order here.
"Janis Joplin is, and will always be, the poster child of a true rockstar; her take-no-shit attitude, vulnerability, rebellious snarl and complete commitment to raw emotion, has been used as a blue print for me and many others. I have approached my own life's work as a direct result of her portrayal of the villain, victim and hero." – Linda Perry

"I've been waiting for the right person to write the definitive biography of Janis Joplin! All fans should be grateful it's finally here. Janis lives and breathes freedom and soul, and Holly George-Warren captures that spirit perfectly."
— Rosanne Cash

"Joplin fans rejoice! Holly George-Warren's biography is a triumph of passionate scholarship, thus making me love Janis—with all her baffling and brilliant complexity—even more."
— David Ritz, author of Respect: The Life of Aretha Franklin

"By far and away the most comprehensive and best-researched Joplin biography. George-Warren constructs the "real" Joplin by building her life through letters, diaries, and countless interviews with associates. It's an extraordinary life, set to a legendary rock death arc, but the triumph of Janis is that George-Warren understands that the evolution of Joplin's artistry is what matters most. Janisblossoms as she finds her voice onstage, and her act becomes something of great beauty. So too does George-Warren's book."
— Charles R. Cross, New York Times bestselling author of Room Full of Mirrors: A Biography of Jimi Hendrix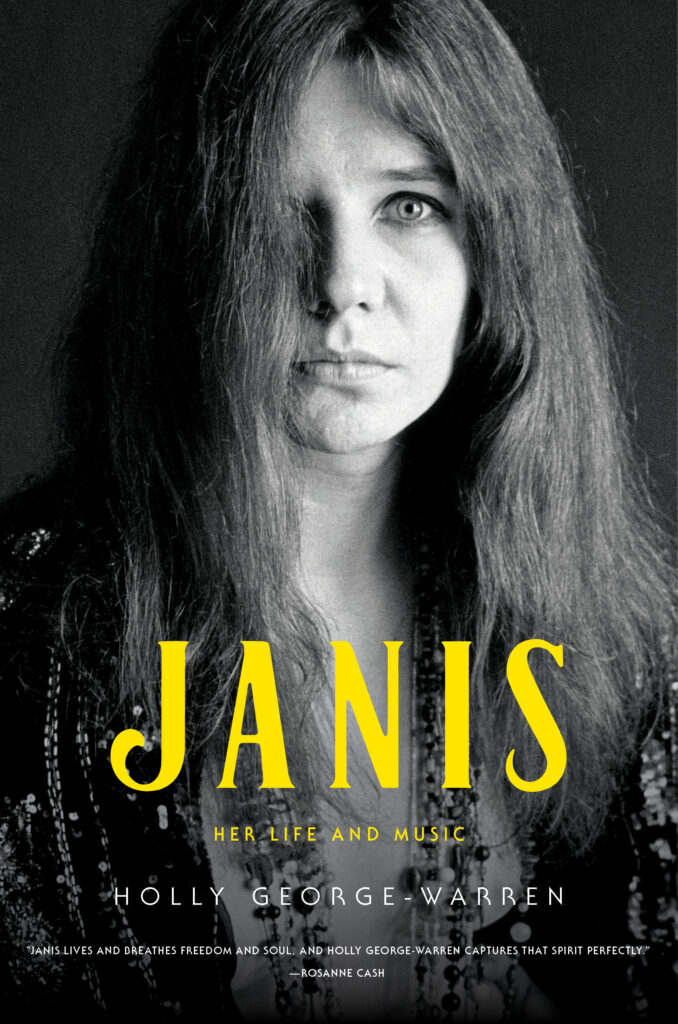 "In this excellent biography, George-Warren (A Man Called Destruction: The Life and Music of Alex Chilton) paints a complex portrait of singer Janis Joplin (1943–1970)…George-Warren beautifully tells a moving story of a woman whose life and music inspired a generation.  " – Publisher's Weekly. Read the review here: https://www.publishersweekly.com/978-1-4767-9310-8

"A top-notch biography of one of the greatest performers to emerge from a brilliant era."
https://www.kirkusreviews.com/book-reviews/holly-george-warren/janis/

Check back here for updates on live events featuring readings from author Holly George Warren.